January 15, 2023, registration of The Song and Music Video "FIERY ANGEL" for The Contest of The "Eurovision 2023"
Strona główna - Eurowizja.org - najwięcej o Eurowizji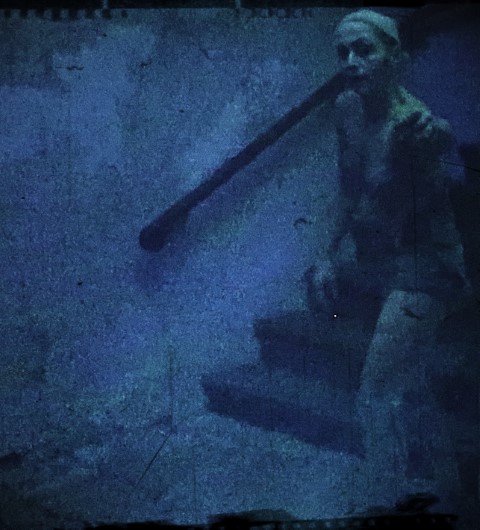 ---
January 12, 2023, Warsaw, Polonia Theater, at 19:30, "CZARNE ANIOŁY … wyprowadzę z rzeczy cienie…" Concert, Natalia Sikora & Tango Attack
CZARNE ANIOŁY - koncert Natalii Sikory - spektakl Teatr Polonia, Warszawa
grudzień 2022 / December 2022 ---CZARNE ANIOŁY ...wyprowadzę z rzeczy cienie...--- BLACK ANGELS - YouTube
---
January 11, 2023, Warsaw, Polonia Theater, at 19:30, "CZARNE ANIOŁY … wyprowadzę z rzeczy cienie…" Concert, Natalia Sikora & Tango Attack
CZARNE ANIOŁY - koncert Natalii Sikory - spektakl Teatr Polonia, Warszawa
grudzień 2022 / December 2022 ---CZARNE ANIOŁY ...wyprowadzę z rzeczy cienie...--- BLACK ANGELS - YouTube
---
January 10, 2023, Warsaw, Polonia Theater, at 19:30, "CZARNE ANIOŁY … wyprowadzę z rzeczy cienie…" Concert, Natalia Sikora & Tango Attack
CZARNE ANIOŁY - koncert Natalii Sikory - spektakl Teatr Polonia, Warszawa
grudzień 2022 / December 2022 ---CZARNE ANIOŁY ...wyprowadzę z rzeczy cienie...--- BLACK ANGELS - YouTube
---
December 31, 2022, Warsaw, Warszawska Opera Kameralna – Basen Artystyczny, at 18 & 21; "Tango with Bond" Concert, I will Sing: "The World Is Not Enough", "You Only Live Twice", "No time to die"
Warszawa. "TANGO with BOND" - koncert sylwestrowy w Warszawskiej Operze Kameralnej | e-teatr.pl
---
December 27, 2022, TVP live, at 21, "WIDZIAŁAM JA ORŁA NA NIEBIE", "Nie marnujcie niepodległości" Concert
Strona główna - tvp.pl - Telewizja Polska S.A.
---
December 18, 2022, Warsaw, Pałac Myśliwiecki w Łazienkach Królewskich, at 14, Performative Reading "Kasandra; Łesi Ukrainki"
Warszawa. Teatr Soho czyta gdzie indziej - dla dorosłych i dla dzieci | e-teatr.pl
---
November 9, 2022 - The Premiere of the Song "NIC NAM / NONE FOR US"
Natalia Sikora - Nic nam (bfan.link)
NATALIA SIKORA
NEW SINGLE
"NIC NAM / NONE FOR US"
STUDIO: MTJ
The single preludes to a new original album "HUNGRY FOR YOU"
Album releases 2023
Single accessible via various streaming services and Natalia Sikora's official YouTube channel.
"NIC NAM / NONE FOR US" (Lyrics: Natalia Sikora, Music: Dariusz Kozakiewicz) is a simple song about love; cold, abandoned and starving for Kind Truth in the hearts of today's people.
The song touches upon the topics of human emotion. It starts with the enslaving binds of a relationship, elaborates on the process of working through it, gathering enough strength to separate from its influence, and to once more be able to experience Faith and Love in oneself. That is what I wish for all of You. Natalia Sikora 
---
November 12, 2022, TVP 2 live, at 20, "CRY BABY", The Voice of Poland Program
Hello!
I wave my Heart at You.
I speak with Sensitivity.
A lot has happened since 2013 when CRY BABY was in The Voice Of Poland….
Since then, this Interpretation has reached many people around the world…
You know me.
My life is Create = Passion for life.
I invite You to my new website.
On the website You will find information about my artistic creations, where to find them and discover.
There is a Audience Room specially for You... for the emotions that I create for You.
I invariably represent the underground where more and more light lives.
I am currently working on my own material.
The first is a combination of Soul and Blues in post- rock arrangements connecting the feeling from different music genres.
The second one is a combination of Hip-hop with various genres of music on orchestra Spaces.
We are preparing for registration of an extremely sensitive musical spectacle "Struna Światła" that is the Interpretation of Zbigniew Herbert poetry.
In early 2023 there will be held the premier of the concert "Czarnne Anioły….wyprowadzę rzeczy z cienie…", that will be a new interpretation of the Ewa Demarczyk world and the composers that who created for her.
I'm writing a Movie Script, Theater performance and Painting.
I want to feed different communities with my Creativity filled with creative Sensitivity because that is exactly what the human world needs now.
We need Light to which the road is convoluted, dangerous and we need to learn how to make choices to live not like a clown but like a human. We need Tenderness.
Pretending and doing in life what we don't love sooner or later leads to a disaster.
I have experienced many colors of life.
I know only one thing how transparent the line between Dark and Light is and all the rest is invariably a Process of Growing up in deep maturity.
And I want to share all of this with You. Feeling what are You missing and what do You hide because You don't have that person to whom You can confess it.
Like always, that, what I fell.
See You.
I wish Love to all of us.
With Tenderness.
Natalia Sikora.
---
November 18, Wałcz, Wałeckie Centrum Kultury, at 19, "Buried Alive In The Blues" Concert
Wałeckie Centrum Kultury - Wałcz, WCK, biblioteka, Kino Tęcza, koncerty, koła zainteresowań, bilety na koncerty, Malwy, Czeremcha, Chabry
---
November 24, 2022, Warsaw, Kalinowe Serce, at 19, "Kawałki Serca" Concert 
'Natalia Sikora - Kawałki serca' | eWejściówki.pl (ewejsciowki.pl)
---
November 26, 2022, Świdwin, Klub 1 Skrzydła Lotnictwa Taktycznego, at 17, "Kawałki Serca" Concert
Kontakt - 1. SLT (wojsko-polskie.pl)
---
November 27, 2022, Warsaw, Polonia Theater, at 19:30, "Piękny Nieczuły" Drama --- ninety-first Performance --- THE LAST EVENING WITH THIS SHOW --- 
PIĘKNY NIECZUŁY - spektakl Teatr Polonia, Warszawa
Thank You Edith...
For all Lessons...
Thank You for the Beautiful Wau of Love...
Thank You for our lat Dream...
And for each previous...
Someday I'll Sing in Paris...
On the street, of course...
! Merci !
Natalia Sikora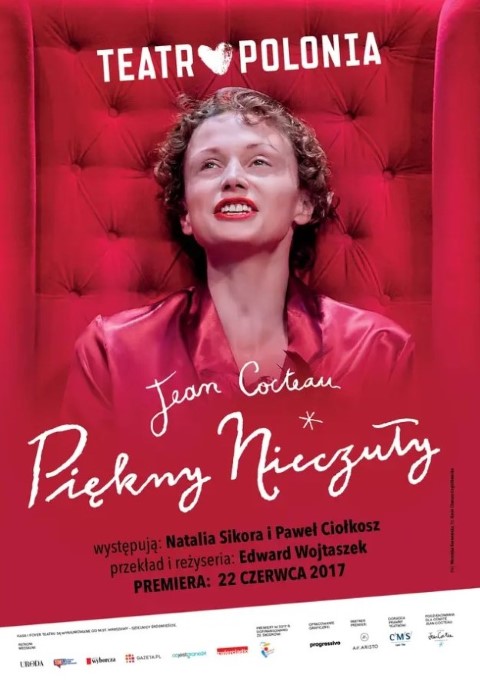 ---
21 października, Teatr Polonia, 19:30, Koncert NATALIA SIKORA - JANIS JOPLIN